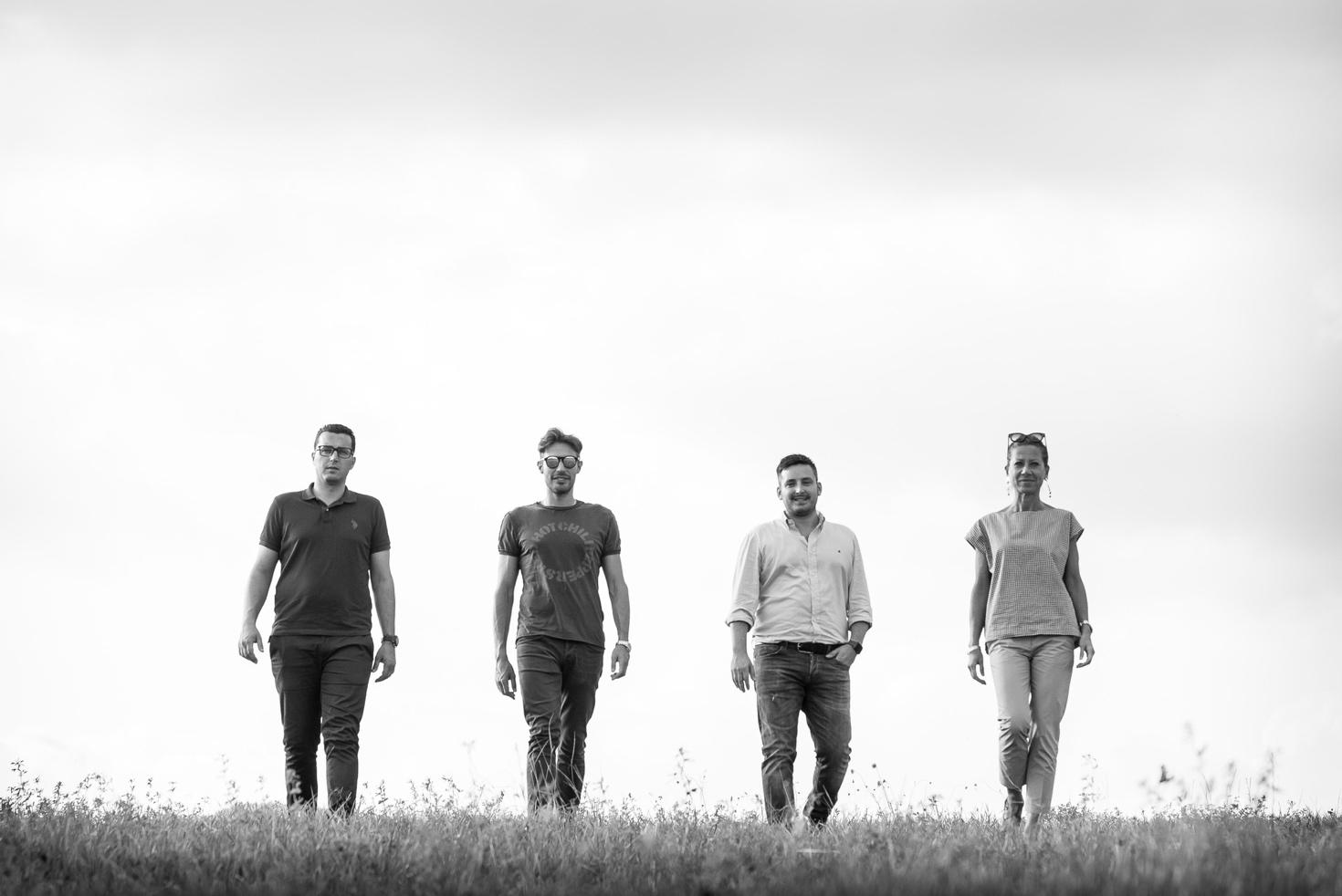 ITALIAN DELICACY SEEKERS & LOVERS OF GOOD FOOD
 
Hi! We are Luca, Lorenzo, Paolo and Manuela, four friends who share a passion for our beautiful country, Italy, and the exquisite food it has to offer. We were born and raised in the Casentino Valley in Tuscany, surrounded by forests, farms and fields. We think that the best food one can eat is honest food, the kind of food that is best enjoyed while you're sitting around a table with friends, holding a glass of fine wine.

Italy Bite – Italian Food Lovers is a project born out of an authentic passion: a passion for Italian excellent food specialties. We have always admired how food artisans are able to create products that tell the story of our country's traditional cuisine, thanks to the dedication and care that they constantly put into their work. They respect traditions and wish to spread the genuine delights of Italy throughout the world, resulting in products with unique distinctive flavours.
 
We have travelled a lot and have no intention of stopping. Every destination is a source of inspiration for us, a new opportunity to discovery Italian food delights that never cease to amaze our taste buds. Landing in a new village and sniffing out the best place to sample local handmade specialties is a real mission for us. Whenever we travel, we always want to eat what the locals consider the finest products, the ones that fully represent traditional flavours.
 
And this gastronomic journey is one we have also undertaken with Italy Bite.
 
Because we have always loved sharing good food with our friends, we started organising themed tasting events. One month we did Sicily, the next it was Piedmont, and so on. We never ran out of inspiration, but we struggled to find those authentic, handmade regional products that we had tasted and loved on our trips, and having them delivered to us.
 
Believe us when we say that in terms of flavour, there is a huge difference between handmade food and industrial products. But it's not just a matter of taste... it's knowing that you're eating the real deal - real prosciutto di Parma, real Ciauscolo salami from Marche, real Florentine steak - that makes all the difference in a tasting. We could go on for hours, but our catalogue says it all for us.
 
Here's the purpose of Italy Bite: solving the problems we encountered by offering you a wide and carefully-selected range of Italian food delicacies with first-class flavour in just one click. You will find a whole host of ingredients you can use to prepare a dinner with your friends and, if you order from abroad, you will have the chance to bring a little bit of authentic Italy to your dinner table.


Buon appetito!
 



​​​​​​​