Gift card
Italy Bite's gift card is a prepaid card that you can gift your loved ones for a moment of delicious and healthy shopping. It's a credit that they can use freely according to their own taste.
The prepaid gift card lets you purchase any type of products from our online catalogue. Choose the amount you'd like to give and insert the data of the gift recipient. The gift recipient will receive a confirmation e-mail with a code. In order to redeem the credit, the gift recipient will need to add the code, while shopping on our website.
How does it work?
The gift card can be used to purchase any product on our online store, without restrictions.
The card is activated, as soon as the gift recipient receives the e-mail with the code to add during the check-out.
Cards cannot be combined; you may only use one card per order.
The gift card cannot be used for several orders; the balance must therefore be exhausted all at once.
What do you need to do?
Choose the balance of the gift card you'd like to give.
Insert the data of the gift recipient (please double check whether you've added the right e-mail!). If you want to give the gift card at a later moment, or you wish to print it and gift it yourself, type in your own e-mail address!
Write a customised message for the gift recipient; it will appear in the e-mail together with the gift card.
Complete the purchase.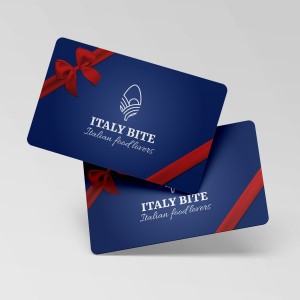 Choose your sending method
Send it to your e-mail to print it and give it yourself
Send it directly by e-mail