Young Pecorino Cheese - 300/600/1200g
Direct support via WhatsApp

Guaranteed cold chain with isothermal packaging

Worldwide shipping - visit our page "Delivery times and methods"
Young Pecorino Cheese - 300/600/1200g De' Magi
The cheese alchemist Andrea De' Magi has once again managed to show that he could create excellent cheeses despite - or perhaps thanks to - their simplicity. The young pecorino by De' Magi is staple food in Italian cuisine, as well as a best-seller of the cheese alchemist. The tastiness and freshness of this fresh pecorino made with pasteurised sheep milk will leave you wanting more. It has a very thin rind which is not treated with any preservatives and so it can… no, it must, be eaten, because it helps forming the unique flavour of the cheese. The rind is often washed with lukewarm water to remove any traces of mould which can appear given the lack of treatment.
The paste of this pecorino cheese is white and compact, but its main feature is undoubtedly its softness: even when kept at room temperature, this fresh pecorino tends to become softer and creamy. It has a scent of cream and fresh butter and a sweet flavour with hints of fresh grass. These extraordinary properties earned it a third place in the fresh pecorino category in the contest Trofeo San Lucio in 2014.
The young pecorino by De' Magi is perfect as a starter and, thanks to its consistency that melts without forming strings, it is a perfect ingredient for creamy risotto and pasta dishes or fondues.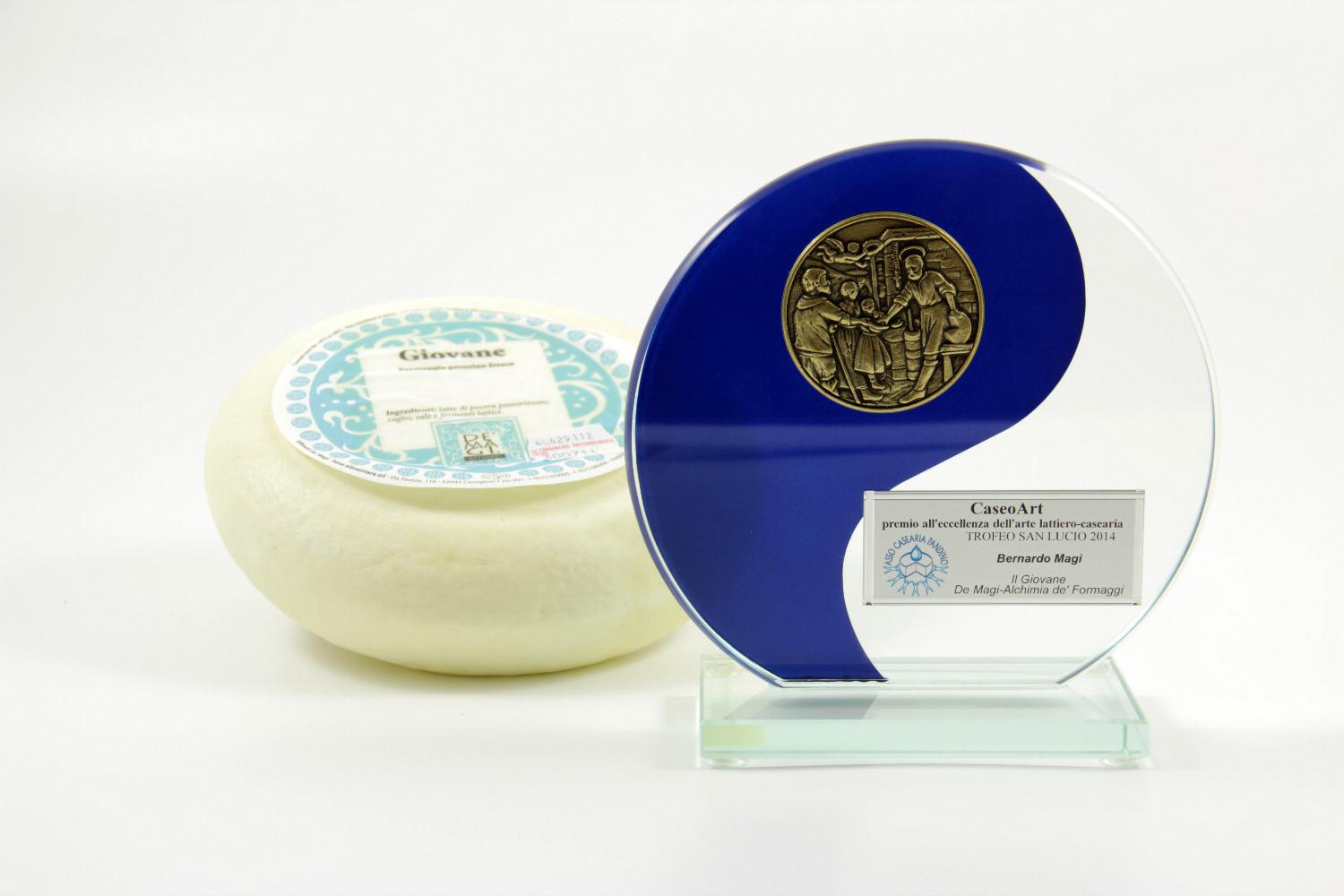 NB: All given information about products on sale complies with the manufacturer's information.
Nutrition Facts
AVERAGE NUTRITION INFORMATION per 100g:
Energy kcal 342
Energy KJ 1415
Protein 19.8g
Carbohydrate  0g
of which sugars  0g
Fat  29.1g
of which saturates 21.4g
Salt 1.2g
---
Ingredients
Pasteurised sheep MILK, starter cultures, rennet and salt.
---
Allergens
MILK and MILK proteins.
---

16 other products in the same category: